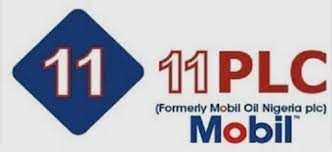 11 plc, sole distributor of Mobil fuel and lubricant brands in Nigeria has unveiled a pan- Nigeria radio campaign for its teeming consumers and target markets.
The new creative initiative by the foremost lubricants company is aimed at strengthening its brands equity while educating motorists, mechanics and other key stakeholders about its Mobil Super 2000 and 3000 unique selling points respectively.
The campaign which hits airwaves last month was launched to create fresh awareness for all category users of the premium lubricants during the yuletide and beyond.
The campaign with the theme celebration of the best quality of its products while re- enforcing and re-emphasizing their competitive and unique selling points.
Industry watch reveals that Mobil's lubricants have over the years continue to keep millions of vehicles perform at their optimal best notwithstanding difficult driving conditions.
The Company's Mobil Super  brands  is a global family of premium passenger vehicle engine oils that provide different levels of protection to match  whatever conditions users of the products may encounter so tthat they can drive with full confidence.
Mobil Super 2000 is an enhanced premium semi- synthetic motor oil which is said to meet the latest industry engine oil specification.
It is designed to provide an excellent level of protection and performance under the most demanding conditions.
Similarly, Mobil Super 3000 is a full Synthetic engine oil tailored for smoother acceleration and provides outstanding engine wear protection even under the most demanding condition.
The company's vision is to be the number one business group in Nigeria in terms of sustained service, quality and reliability and the first brand of preference by the consumers whilst conduction operations with high safety standards and environmental compliance..
It also aims to provide the best in class products, services and solutions to customers with a focus on safety and environmental standards.
11 Plc recognizes that product quality and customer satisfaction are of primary importance to the value of its brands on offer.