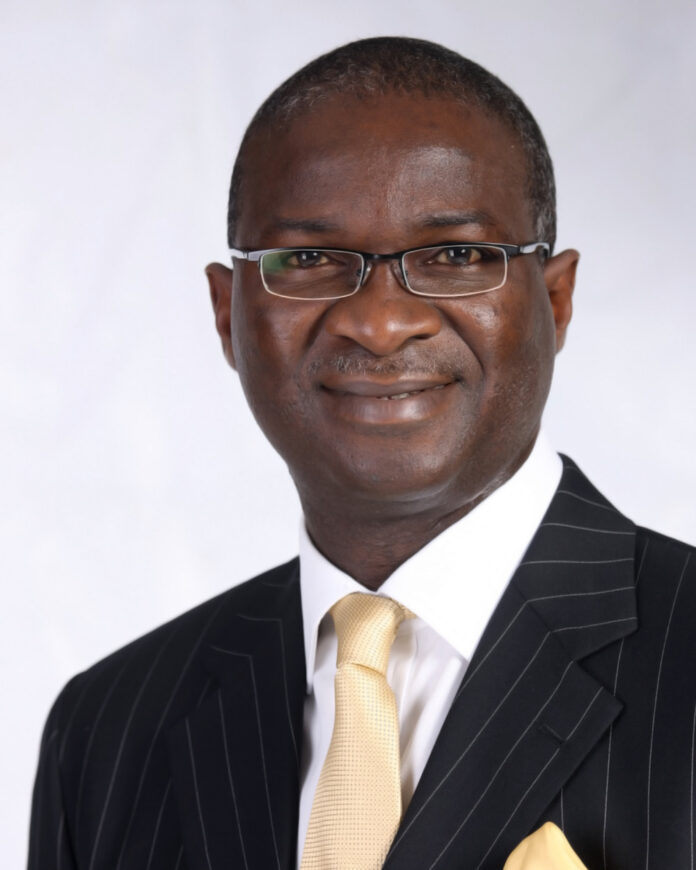 Works and Housing Minister, Babatunde Fashola has performed the official ground breaking ceremony of 116 housing units under the Federal Integrated Staff Housing (FISH) Programme in Gwagwalada town of the  Federal Capital Territory, Abuja, Thursday.
As  Special Guest of the occasion, the Minister described Civil Servants as Critical Component of Development in a Nation, saying, it was the reason the administration of President Muhammadu Buhari is paying special attention to the welfare needs in terms of Housing .
The Minister who spoke in parables, reeled out many policy efforts being demonstrated by the present administration,  targetted towards uplifting the welfare of Civil and Public Servants in Nigeria in order to make them comfortable to perform optimally .
He listed among others; the Federal Government's support for States to clear their salaries liabilities; civil servants salary review; Pension reforms, and the removal of equity contribution of the Federal  Mortgage Bank housing loan of below N5 million for Civil Servants
The Minister also commended the leadership of the Ministry's public building and housing directorate for their commitment in securing the land and development of the site master plan and infrastructure that has  enabled developers' interest for investment .
He assured the Gwagwalada community of  government's continued  effort in developing the area, citing the recent tax credit policy investment on infrastructure.
He said Abaji- Lokoja road is among the beneficiaries of the programme.
Earlier in her keynote address,  the Head of Service of the Federation,  Folashade Yemi Esan thanked the Federal Ministry of Works and Housing under Babatunde Fashola for graciously providing the expansive land in a prime area spanning 5 hectares  .
Folashade described the ground breaking event as a watershed moment in accelerating attainment of government's agenda of ensuring the welfare of civil servants through the provision of affordable housing .
She said,  the FISH Programme was conceptualized as a  vehicle to address the current housing deficit faced by civil servants consequent upon monetisation policy that saw the selling of  government's quarters across the country .