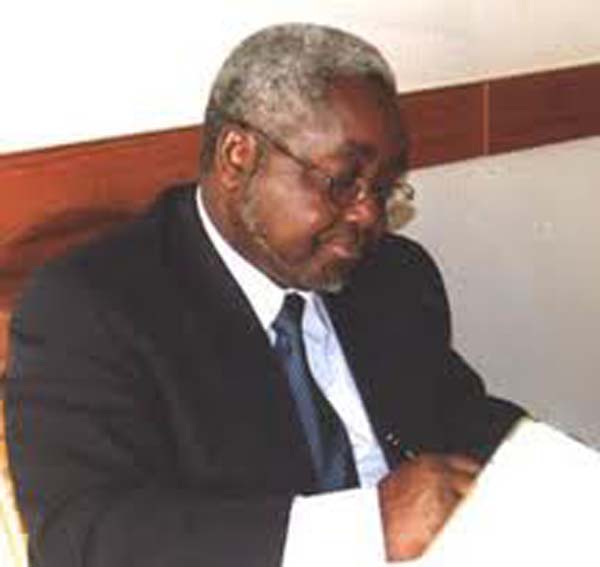 Emerging Middle-Level Producers in Oil & Gas: Challenges and Opportunities will be the main focus as the management of Aret Adams Foundation set gear  to hold the 2019 edition of the Aret Adams annual memorial lecture
The lecture is scheduled to hold on Thursday, February 28th, 2019, at the Muson Centre, Lagos, with Ademola Adeyemi-Bero, Managing Director/CEO, First Exploration & Petroleum Dev. Company Limited and Mr. Basil Omiyi (former Country Chairman/MD, Shell Petroleum Dev. Company Ltd and Chairman, StanbicIBTC Bank Plc) as the Guest Speaker and Chairman respectively.
According to the Programs Coordinator of Aret Adams Foundation, Mr. Akin Jokojeje, this year's lecture which is the 16th in the series, also has as Panelists for the event experts including: Mr. Nosa Omorodion of Schlumberger Nigeria Limited, Mr. Bank Anthony Okoroafor, President, Petroleum Technology Association of Nigeria (PETAN) and Mr. Roosevelt M. Ogbonna, Group DMD, Access Bank Nigeria Plc, while the theme for the annual lecture is tagged: "Emerging Middle-Level Producers in Oil & Gas: Challenges and Opportunities"
As expected, major players and stakeholders in the oil and gas industry, financial institutions as well as captains of industries are expected at the event.
He said that the Foundation was established in honour of the late Chief Godwin Aret Adams, the first Group Managing Director of the Nigerian National Petroleum Corporation (1988 to 1990), who later became the Special Adviser on Petroleum Resources to former Head of State, Federal Republic of Nigeria, Gen. Abdulsalam Abubakar (rtd) in1998, adding that Aret Adams made outstanding contributions toward the growth of Nigeria's Oil & Gas industry and the nation's economy in general.
Also giving an insight into the forthcoming annual lecture, the Chairman, Board of Trustees of the Foundation, Engr, Charles Osezua noted that Chief Aret Adams left behind legacy of excellence and transparency in government transactions, development through market growth, good business value, free market competition and many more, which have reflected in many lives he touched, irrespective of tribe or religion affiliations while he was alive.
 It was these sterling virtues and ideals that motivated few colleagues and associates of him to establish the Foundation in 2003 to propagate and sustain the life-long dreams of the late Godwin Aret Adams.