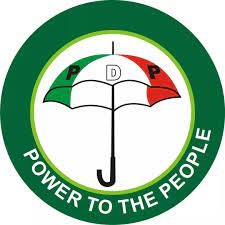 -Calls for probe on allocation of N20bn for fans, lightens, fridges
The People's Democratic Party,PDP in Lagos State has expressed shock over Governor Sanwo-Olu's alleged reckless spending of Lagos Funds; the party therefore called for investigation into huge funds spent on procurement.
PDP Publicity Secretary in the State, Hon. Hakeem Amode gave the remark in a remark on Sunday, saying concerned authorities should investigate the spending.
The statement read, "The Lagos State chapter of the Peoples Democratic Party (PDP) strongly condemns the extravagant spending of Governor Babajide Sanwo-Olu and the ruling All Progressives Congress (APC) administration in Lagos State, particularly in relation to the 2023 budget.
"We believe it is crucial to scrutinise these expenditures to ensure accountability and transparency for the benefit of the people.
"Despite being a center of excellence, Lagos State is in dire need of comprehensive infrastructure development covering vital sectors such as road networks, education, healthcare, environmental services, housing, security, employment, and agriculture, among others.
"Our concerns arise from recent discoveries regarding the state government's expenditure, raising questions about the judicious use of public funds.
"Several line items in the 2023 budget reveal the profligate spending of the Lagos State Government:N7M for Air Fresheners, N400M for Charter flights, N20B for Consultation fees, N531M for Church renovation, N20B for fans, lightens & fridges.
"Additional concerns include N30M budgeted for monthly empowerment for the Deputy Governor's wife, N200M for legal fees for the Governor's office, and N18M for distributing chickens by the Chief of Staff to the Governor.
The statement added, "The N5B budgeted for public school rehabilitation raises concerns, especially given the state of disrepair in many public schools.
"LASRRA's expenditure of N8B, accounting for two and a half times its 2023 budget of N3.2B, and this demands scrutiny.
"The N69B allocated for road projects in Epe, Ibeju-Lekki, Lekki, and Eti Osa areas raises questions about the allocation for new road projects.
"We hereby call on concerned agencies to thoroughly investigate these projects and expenditures to ensure transparency and accountability in the use of public funds meant for the development of Lagos State.
"As a party, we advocate for good governance and believe that the people of Lagos deserve better."