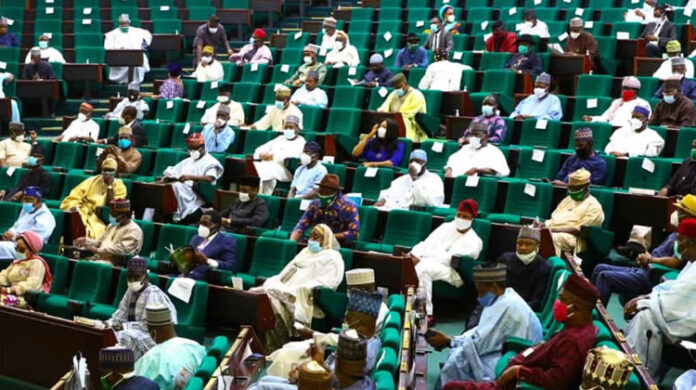 **Charge them to improve on budgeting
Jonas Ezieke, Abuja
The House of Representatives Committee on Public Accounts Committee on weekend granted legislative pardon to the National Orientation Agency NOA and the National Human Rights Commission NHRC over the two agencies late submission of their annual audited accounts to the office of Auditor-General of the Federation.
The Chairman of the Committee Hon.Oluwole Oke granted the pardon after taking the NOA and the NHRC management on their separate audit reports to office of the Auditor-General of the Federation for the years 2014-2020 being probed by the Committee as well as their annual budgets.
While probing the Director-General of NOA Mr Garba Abari and other officials of the agency on the submission of their annual audited accounts, the lawmakers noted that the NOA only submitted its 2017 and 2018 audited accounts to the Auditor-General's office on 10th February 2020 against the provision of the laws.
He pointed out that all government agency's audited accounts is to be submitted to the office of Auditor-General yearly in May and the late submission of the said accounts is a violation of the law of the country as well as infraction of the provisions of the law on financial regulations.
On the 2019 and 2020 audit reports, the DG said that the agency has had a very challenging period in the years under scrutiny and pleaded with the committee that the report be submitted later.
On the audit report of the NHRC,  the Acting Director of Finance and Accounts of the agency Mrs Joy Oti said that delay in submission of the report was due to inconsistent records on statutory transfer from the office of the Accountant-General.
She had earlier excused the Executive Secretary of the NHRC Mr Tony.Ojukwu who she said was indisposed to attend the meeting as he is working  from home
On the separate review of the budgets of the agencies, some of the lawmakers notably Hon. Bulus Maren and Hon.Edun Olarenwaju picked holes with what they noted as repetition of some of the line items of the documents.
Nonetheless, the Committee Chairman Hon.Oke easily granted the two agencies legislative pardon with a hit of the gavel.
He however told the Acting Director or Finance and Accounts of the NHRC to push for the timely release of statutory funds from the coffer of the government.
The Osun State born lawmaker and other committee members further implored the two government agencies to improve on their individual budgeting systems.