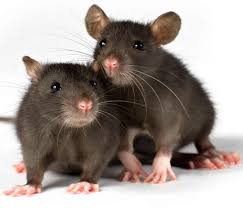 'Walking into my house located in a quite serene street somewhere in Western Nigeria, I see lots of rats hustle and jostle through the refuse bins placed outside for refuse bin collectors. Some of these bins have been left outside for two weeks without a collector in sight to dispose them. While some of these bins are open, others are closed. These very tactical rats which include the grandpa and baby rats have learnt the act of manoeuvring their ways through these bins with little or no stress. Watching them cross from one side of the road to the other in the early hours of the day is a wonder to behold. This is as they do not just end at juggling from one bin to the other but also find ways into several homes on my street.'
Considering the above and the recent upsurge of the deadly lassa fever gets me thinking, – how do we resolve this 'ratial activities' and the implications that come with them? These unwanted guests move around in their many numbers dispatching and disseminating several diseases to their unsuspecting hosts. These diseases, spread through their urine, faeces, saliva, bites and scratches, include:
Lymphocytic Chorio-Meningitis
Leptospirosis
Salmonellosis
Plague
Rat-Bite Fever
Tularemia
Lassa
These diseases can result in very severe illnesses: displaying general symptoms which include fever, abdominal pains, fatigue, nausea, vomiting and headache which may finally lead to death if not treated early.
According to the World Health Organization, early supportive care with rehydration and symptomatic treatment improves survival for this infection which is more common to West Africans.
Considering the health implications of having rats around homes, it is best to keep homes free from rats. The best way to do this is to find out all entry ports for rats and close them up. Rats can eat up cement and wood, it is best to seal up entries with a more 'difficult-to-eat' material. Also, since rats are attracted to foods, dispose all refuse within the house regularly or keep refuse bins closed. Foods should be well closed, properly washed and cooked before consumption.
Ifeyinwa Ugo-Amadi, Evans Baroque Ltd.