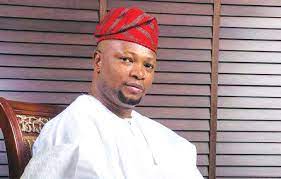 IBRAHIM QUADRI
The Lagos State Chapter of the Peoples Democratic Party (PDP) has condemned the alleged attack on the team of its Governorship Candidate in the state, Dr. Abdul-Azeez Olajide Adediran aka Jandor.
The party appealed of the party to President Muhammadu Buhari to urgently intervene to avoid break down of law and order.
According to the party, the team was attacked between Thursday and Friday by suspected thugs of the ruling All Progressives Congress (APC) in Surulere area of the state.
The Lagos State PDP Publicity Secretary and Chairman, JandorFunke 2023 Media and Publicity Team, Hon. Hakeem Amode made these allegations in a press statement, which was made available to the media and dated January 27, 2023.
The party urged Buhari to "use his good office to stem the undemocratic practice of APC in Lagos against opposition parties to ensure that the desire of His Excellency to leave a legacy of credible election is not truncated on the altar of selfishness and entitlement by the ruling party in the state."
The party also called on the Inspector General of Police to rise to the occasion and provide adequate security for all and sundry to enable them exercise their franchise in the coming election.
Amode stressed that the "APC sponsored thugs in Surulere LG area unleashed violence on persons and groups of people in the area ahead of the visitation of the PDP Gubernatorial candidate visit to the ward on Thursday – Friday, January 26-27, 2023 in continuation of  his tour of the 245 wards in Lagos State.
"The hoodlums went to the Baale of Ojuoluwa in Empire area of the LGA to threaten him not to receive the entourage who was billed to pay him a courtesy visit.
"The gates leading to the entire empire area were locked and vehicular movement around the area distrupted."
He stated further that in the same vein, the "canopy and chairs arranged at Iponri Housing Estate were violently destroyed by APC killer-thugs who were armed with dangerous weapons including guns and many of our members who were making the arrangements was wounded in the fracas."
He revealed that the "same set of the APC sponsored thugs mobilised themselves to Soloki Street, where Dr. Abdul-Azeez Olajide Adediran went to observe Jumat prayers, welding dangerous weapons, destroying vehicles on the entourage and violently snatched one of the campaign vehicles.
"They also vandalised the campaign vehicles of our House of Reps Candidates Hon. Soyinka who's equally a sitting house of Reps Member in that constituency.
"It is important to also point out that the APC sponsored thugs went ahead to vandalise the PDP secretariat at No. 2 Shittu Street, Aguda during which several members of our party sustained various degrees of injuries.
"A similar incident also occured on Teniola street where members of the community who were waiting to receive the entourage of our Gubernatorial Candidates was dispersed and many also wounded during the attack."
The Publicity Secretary said that the initial investigation revealed that the "killer-thugs were sponsored by the All Progressive Congress -APC candidate for House of Representatives position in the Constituency 2 of Surulere Local Government, Hon. Okunlola."