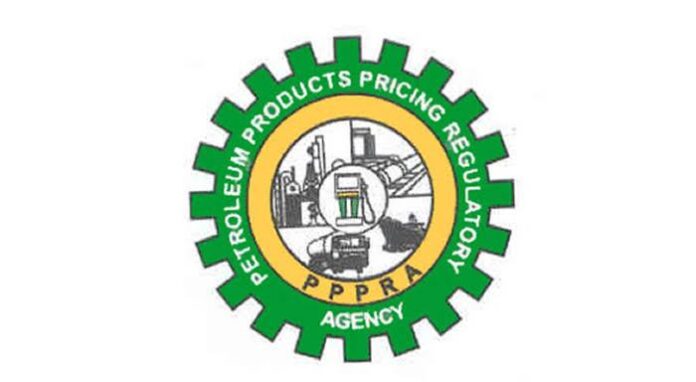 Marketers to fix pump price of petrol – PPPRA
…As MOMAN applaud full deregulation of the sector
In the midst of the criticisms against the recent increase of petroleum motor spirit, (PMS), the Petroleum Products Pricing Regulatory Agency (PPPRA) has given its nod to marketers to fix pump price of premium motor spirit (PMS) otherwise called petrol.
Abdulkadir Saidu, PPPRA Executive Secretary, said the retail price of petrol would henceforth be determined by demand and supply of the commodity and the international price of crude oil.
With this move, it means that the downstream sector of the oil industry is almost fully deregulated. This is because Petroleum Equalization (Trust) Fund) still provides subsidy for transportation of petrol from Lagos jetties to other parts of the country.
Saidu, who was represented by Victor Shidok, PPPRA General Manager for Administration and Human Resources, also said the agency would remain the regulator to ensure that oil marketers do not cheat consumers.
"This, however, must be in accordance with our code of conduct because as a regulator, it is our duty to protect the consumer and operators must abide by our codes," Saidu stated.
Saidu was also quoted to have said independent marketers have not begun to import refined petroleum products because of the scarcity of foreign exchange.
In March, the federal executive council approved that the pump price of petrol is modulated in line with happenings in the global oil market.
At the time, it said this was a step in deregulating the downstream sector as the Nigerian National Petroleum Corporation (NNPC) would no longer absorb the difference between the landing cost and the pegged retail price.
However, The Chairman, Major Oil Marketers Association of Nigeria (MOMAN), and Managing Director/Chief Executive Officer, 11Plc, Tunji Oyebanji stated that definitely the pump prices will have to be adjusted to reflect realities by PPMC.
He noted that consistent with global best practices,  MOMAN does not dictate prices to it's members as this would be anti-competition in a fully deregulated market.
''We welcome governments action in allowing the market to determine prices as we believe it's will prevent the return of subsidies while allowing operators the opportunity to recover their costs. This will in the long run encourage investment and create jobs. We all must remember the country is broke and can no longer afford subsidy. '' he stated
According to him ,there is no provision for  subsidy in the budget.  With this the incentive for smuggling will be reduced. More funds will be available to the government for investment in infrastructure, roads, health, education and power.
Deregulation means that prices will go up and down.  They went down in April now they will go up as we are entering the European winter season and demand for refined crude goes up. Already there are indications of more investments in local refining in Nigeria which will moderate the cost.  Fierce competition will also moderate the price. As you can see, not everyone is selling at the same price.
So as things stand we are into full Deregulation. Unfortunately this is coming at the time when most of our citizens are struggling with difficulties created within the context of the post Covid-19 economy, but we believe that Nigeria been presented with a historic opportunity to get it right this time as a country to rebuild our economy for the benefit of all Nigerians.