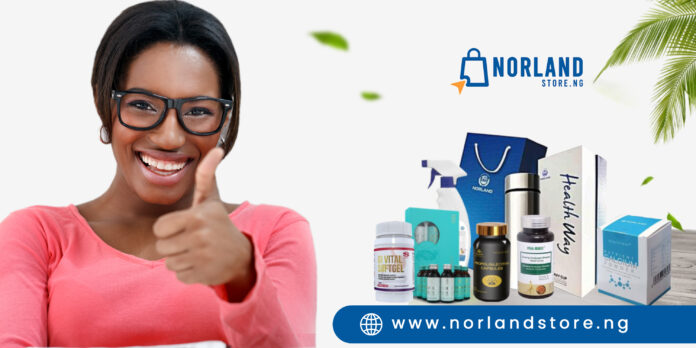 NORLAND has launched a one stop online shop for all their products: www.norlandstore.ng
Norland is an international Hi- tech enterprise devoted to innovation, research, and transformation in the field of life science through the use of advanced technologies.
Norland mainly specializes in healthy and beauty consumer goods with health detoxification and cellular regeneration as their core products.
Due to the increased adoption of digital transaction channels necessitated by the Covid -19 pandemic, A diamond director in partnership with Norland Niigeria has taken the step towards creating a much more convenient means of accessing their health based products through an online store.
Norlandstore.ng is a one stop shop for all Norland products.
The Norland store which had just been launched recently will allow everyone irrespective of where you are located in Nigeria to access all Norland products just at the click of a button.
By simply visiting the online store, Nigerians would be able to purchase several varieties of Norland products and supplements.
More Information about their products and solutions can be accessed through their website:  www.norlandstore.ng
Through innovative thinking and agile methodologies, Norland international has built the industrialized layout of health ecology, smart beauty, and technological innovation to provide people with faster, more convenient and more reliable health& beauty solutions.
We've seen an abundance of testimonies pouring in from thousands of Nigerians across the country narrating the wonder working results they have experienced after using Norland products.
The Norland brand is quite popular among the Nigerian business and working class community. Having offices and stores across the Nation.
For any enquiries as regards using the online store, you can contact:
Melvina – Sales Manager
Phone Number: 07030215156
Email address: info@norlandstore.ng