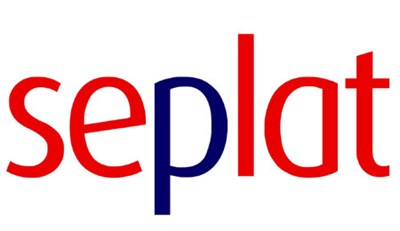 Seplat Petroleum Development Company Plc said local oil companies deserve some respite from government if oil production restrictions, which requires reducing their output is prolonged.
According to Roger Brown, new CEO of  SEPLAT a leading indigenous oil and gas company, The Organisation of Petroleum Exporting Countries (OPEC) and its allies agreed in July to lower their current crude oil production cap level to 7.7 million barrels per day (bpd) starting in August, from the existing 9.7 million bpd to mitigate the adverse impact of COVID-19 on global oil demand.
In an interview with newsmen Brown agreed with some other local producers who have pushed for more consideration in the allocation of production quotes by the Federal Government to meet with Nigeria's supply cap of 1.4million bpd.
"In terms of demands by indigenous operators, they do need a chance, they really need to be able to grow as a sector in the market otherwise, you have the dominance of major oil companies and then the government and that is not great in any oil mix."
"Of course, we will welcome from government any help it can give the sector, we don't sit with massive resources. We rely on external funding and equity investments, so we need to have a chance," Brown said.
Oil producers around the world have been severely hampered by the coronavirus pandemic and a trade war among producers have impacted demand.
"Obviously what has happened this year is that we were all hit quite dramatically by COVID-19. In March. the whole world shut down and there have been a price war among producers. We went from $67 oil, to below $10 in Nigeria and it even went negative in the US," Brown said.
According to the CEO, he believes that the supply restrictions from OPEC is 'very much a 2020 thing and overtime it will resolve itself.'
Brown, a chartered account with over 25 years' experience in the financial sector, was appointed CEO last month after the Austin Avuru, the former CEO retired. He joined the company in 2013 as its CFO, where his extensive financial, accounting, M&A, debt and equity capital markets experience in the emerging markets space, and in particular the African oil and gas sector has been key to securing financing for the company's projects.
In the next five years, Brown said Seplat plans to evolve into a large independent energy company delivering energy for the Nigerian population across different aspects in the oil and gas sector and delivering value for investors.
"We want to see the emergence of big indigenous players not just Seplat. We need foreign direct investments into Nigeria.
"Nigeria is a great investment destination and it's up to us to make it more and more attractive for outside investments and deliver growth in-country and energy for the growing population," Brown said.
The CEO said that his key priority is building on what the company has done for the last 10 years. Seplat is listed on both the Nigerian and London Stock Exchange ( LSE), the only Nigerian listed company on the main board of the LSE.
The company will also ramp up its gas projects especially the Assa NorthOhaji South project (ANOH), one of the largest greenfield gas condensate development projects being undertaken in Nigeria, according to the CEO.
The project involves the development of the Ohaji South gas and condensate field located within the license block OML 53 and the Assa North field in license block OML 21.
The two fields are together expected to produce 600 million standard cubic feet per day (Mscfd) of gas, equivalent to approximately 2.4GW of electricity. The generated electricity is sufficient to supply for approximately 2.4 million homes.