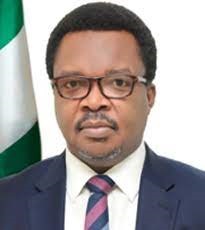 The Niger Delta Power Holding Company (NDPHC) has stated it is continuing with the 'Light Up Nigeria' projects despite being owed over N160 billion by industry operators.
It however stated that it will want the debts to be settled to provide efficient service delivery in the country.
The company stated that it is also indebted to other companies such as gas producers in the value chain which it need to settle, stating that despite the debt situation the company is forging on  with its plans
The Managing Director of the company, Chiedu Ugbo, who disclosed this during a roundtable with journalists in Lagos, listed the Nigeria Bulk Electricity Trading Company (NBET)as one of the debtors with some debts while some are in the name of Central Bank of Nigeria (CBN). He however maintained that the debts did not affect the company's drive for Light up Nigeria project.
On its light Nigeria Up project, he said the project is ongoing, and it is moving very strongly. "We have started with Ibadan Electricity Distribution Company (IBEDC) to supply Ota Industrial Clusters," while many other projects are also on with other DisCos.
Also speaking about the stalled sales of the 10 power plants, he said the owners of the plants are yet to decide whether to sell them or not.
"The owners of the business have not come up with a decision to sell. We at the NDPHC are just caretakers. We will act based on any decision taken by the owners of the business, which are the Federal Government, and the state governments," he said.
The NDPHC boss also informed the gathering that the company would take advantage of the new electricity bill by partnering with state governments to build power plants to improve the power situations in the states.
The NDPHC boss said the company however sees many of the challenges in the power industry as opportunities for investors to key into rather than sitting down and doing nothing.
Talking about the eligible customers focus, he stated that the company is making an aggressive drive towards this direction as It has just signed an agreement with industries in Agbara, and it hopes to extend that to Kano, Port Harcourt and Nnewi in Anambra state.
The event was attended by the Executive Director (ED), Generation, Engineer Abdullahi Kassim, ED Networks, Engineer Ifeoluwa Oyedele, and ED, Legal Services, Dr. Steven Andzenge,