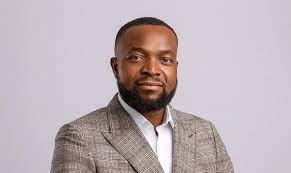 The Minister of Communications, Innovation and Digital Economy, Dr Bosun Tijani, says Nigeria is now a top destination for tech startups.
He disclosed this on Tuesday in his opening remarks at the opening ceremony of the 2023 Digital Nigeria International Conference in Abuja.
In his remark at the two-day event scheduled for 24th-26th October, Dr Tijanni stressed that Nigeria has become Africa's top destination for technology startups.
He lauded the efforts put underground by trailblazers such as NITDA, Galaxy Backbone and other Frontline organisations in the country that have set the baseline for technological development.
According to him, of the $5 million invested in tech startups in Africa, 20 per cent is domiciled in Nigeria.
"Today, Nigeria is the top destination for technology startup capital in Africa, with about 5 million dollars invested in tech startups in the continent last year; we took 20 per cent of that total investment just to Nigeria. So, we recognize the amazing work that has been done", he said.
On his part, the Director General of the National Information Technology Development Agency, NITDA, Kashifu Abdullahi, said the conference is key to President Bola Ahmed Tinubu's renewed Hope Agenda of inclusive economic growth, productivity and prosperity for all.
"Today's symbolizes our collective aspiration to position Nigeria at the forefront of digital innovation.
"Firstly, we live in an exciting time of technological advancement.
"Secondly, at the core of the renewed hope agenda are inclusive economic growth, productivity and prosperity for all. And to achieve digital is the best tool for us.
"The vision is to use digital technologies to foster job creation", he stated.
He added that the conference will facilitate networking and activation of conversation that can lead to innovation, policy direction, regulatory framework for a more robust ecosystem, bringing about global visibility.
The conference had a massive turnout of youths across Nigeria, Africa and worldwide.