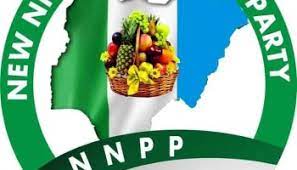 Meanwhile, the National Secretary of New Nigeria's People Party, Olaposi Oginni has blamed the former Presidential Candidate of the party, Senator Rabiu Kwankwaso as a major factor responsible for the sack of Kano State Governor, Abba Yusuf over an alleged irregularities and electoral malpractices.
Reacting to the affirmation of sack of Kano State Governor, Abba Yusuf by the Court of Appeal, Oginni put all the blames on "Kwankwaso's greediness and his insatiable search for power and relevance".
Oginni spoke to journalists in Abeokuta, the Ogun state capital on Sunday claimed that lack of internal democracy which was allegedly orchestrated by Kwankwaso brought about the Kano loss.
He explained that many relevant and constitutional things were left undone since Kwankwaso took over as the flagbearer of the party.
He accused that names of people that never participated in NNPP's Governorship Primaries were uploaded in the Independent National Electoral Commission's portal.
He further said, "It is unfortunate that this avoidable embarrassment of the removal of Kano State Governor was as a result of unholy activities in the Maitama house of Senator Rabiu Musa Kwankwaso in the build up to 2023 General Election when the Party Situation Room was relocated to Kwankwaso's bedroom.
"It is on record that Kwankwaso and his Kwakwasya's group joined NNPP in February 2022 with desperation to hijack the structure of the party at all levels.
"It is obvious that in Kwankwaso's desperation and greediness, most relevant and constitutional things were left undone. Senator Rabiu Musa Kwankwaso incapacitated the Defunct NWC to the extent that the then National Chairman and Secretary were crippled and unable to perform their statutory duties because of Kwankwaso.
"It was only Kwankwaso that was ordering the loading of candidate's names in his house with or without primaries.
"For instance in Ogun State, Kwankwaso uploaded the name of someone that never participated in the NNPP's Governorship Primaries as the Governorship Candidate for Ogun State to replace Jobi Fayoyin who emerged at the Primary. It is very clear that the lack of internal democracy orchestrated by Kwankwaso brought about this Kano calamity.
"However, Kwankwaso openly display of his political prostitution caused another avoidable collateral damage to the Kano State Governor Electoral Victory of NNPP.
"It is on record that the Board of Trustees of New Nigeria People's Party and the New National Working Committee led by Major Agbo expelled Senator Rabiu Musa Kwankwaso from NNPP for his anti-party activities.
"Kwankwaso who was formerly fraternizing with President Bola Ahmed Tinubu in a desperate lobbying for ministerial position was also within few days seeing with Atiku and Obi plotting how to remove the president at the Tribunal and Supreme Court through "CSU" bullet.
"The Leadership of NNPP could no longer tolerate this disgusting act of inconsistency quickly expelled Kwankwaso from the Party.
"We cannot pretend that all is well within the party with the expulsion of Kwankwaso and sacking of the Kano State Governor.
"It is nemesis catching up with the defunct NWC who stupidly passed resolution of the expulsion of the Founder of the Party, Dr. Boniface Okechukwu Aniebonam.
"Recognizing that Dr. Boniface Okechukwu Aniebonam is the Founder and spiritual head of NNPP, Gov. Yusuf and Kwankwaso needed to openly apologize to him for causing NNPP avoidable headache before the Final Judgement at the Supreme Court. I strongly believe it is not Over until it's Over.
"If Kwankwaso is humble enough to beg the Founder of NNPP and Dr. Aniebonam forgives. God Himself shall forgive Kwankwaso and Gov Yusuf and the hope shall rise again.
"However, One do not need to be a lawyer or judge to know that the case of Gov Abbah Yusuf of kano state is more of spiritual than physical. This is because it is obvious that NNPP won kano state flat in the last general election judging from every imperial evidence including but not limited to state, federal house and senatorial seats results.
"It is also settled cases in the appeal and supreme Court that only the party and its members can determine who is member or not. Even the court and the INEC do not have the locus standi to determine membership of a party.
"Therefore, Senator Kwankwaso should approach God and seek for forgiveness for allowing inconsequential and meddlesome interlopers to dictate and pronounce the expulsion of the founder of NNPP who is a known messenger of God.
"It is my belief that supreme Court to reverse the avoidable injustice done to the governor of kano state and people of kano who have elected governor Abbah Yusuf as their choice.
"The political angle of this avoidable injustice to the electorates of Kano state is not above intervention if only senator Kwankwaso will purge himself of arrogance and proudness"