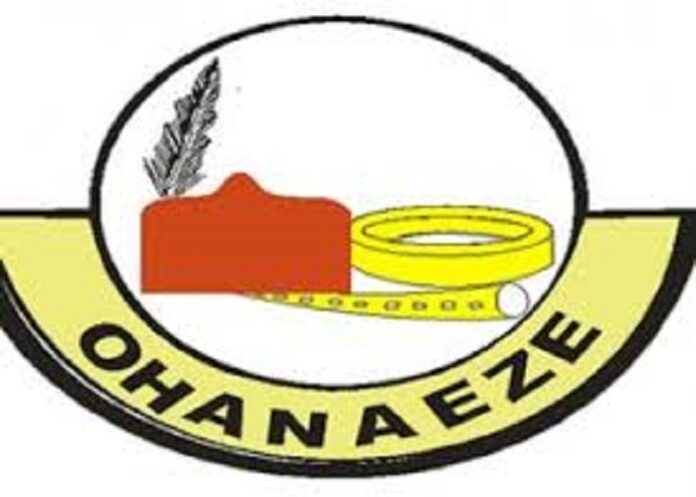 The late President-General of the apex Igbo socio-political organisation, Ohanaeze Ndigbo Worldwide, Prof George Obiozor, and his deputy, Kroham Joel, will be buried next month.
Obiozor will be buried on February 3, 2023, while Kroham will be interred on February 4, 2023.
Kroham, who was also a former President General of Uzugbani Ekpeye Logbo, died on August 27, 2022, at the age of 74.
Obiozor, a former Nigerian Ambassador to the United States and Israel, died aged 80 on December 28, 2022.
A statement issued by Ohanaeze Ndigbo Secretary-General, Okey Emuchay, on Thursday and addressed to all NEC members said, "The Obiozor family of Umuejiekeuzu Ubachima 1, Awo-Omamma, Oru East LGA, Imo State has announced the funeral arrangements of the late Amb. Prof George Achilike Obiozor CON. The arrangements are as indicated hereunder:
Friday, February 3rd 2023
8 am: Body arrives his compound for lying in state.
10 am: Funeral mass at St John's Catholic Parish, Ubachima 1, Awo-Omamma.
1 pm: Interment, reception and condolence visits follow immediately at his residence.
"We are all expected to kindly be there to pay our last respects to our late president general."
Meanwhile in honour of Kroham, a wake will be held at his residence in Upatabo Town, Ahoada West LGA of Rivers State on February 3 while his body will leave Ahoada West Mortuary on February 4 and have a brief stop-over at his residence at 10 am before internment.
Kroham retired from the Rivers State public service in 2014 as a director of finance. The government of Rivers State appointed him as a Justice of Peace in 2007.