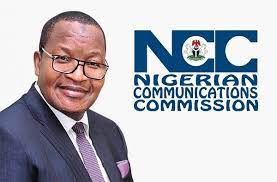 From: SELYA YARNAP, Bauchi
THE Nigerian Communications Commission (NCC) has cautioned telecommunications subscribers in Bauchi State to stop exposing their sensitive information on the internet and offline, particularly commercial banks information and the point of sales (PoS).
The Director of Consumers Affairs; NCC, Umar Alkazeem gave the warning in Bauchi while enlightening people through the Commission's "Shine Your Eyes, No Fall Mugu" campaign, saying that by exposing their information they would be defrauded .
Alkazeem, who was represented by Banji Ojo, Head of Consumers Policy Development and Monitoring of the Consumers Affairs Department, said that  greed on the part of some network subscribers is exacerbating the illegal activities.
According to him many people want quick money or multiple interests and click on fraudulent links asking them to confirm money that was given to them, thereby falling victims.
"They send a link to you that you have a lottery you never played or you have won a certain amount and you need to call Mr A or B to get the money, once you click on the or provide any information you're done", he revealed
Umar Alkazeem then appealed to  Bauchi  people to report strange debit alerts from their accounts to financial institutions and carry the Central Bank of Nigeria (CBN) and security agencies along.
Also, he warned Nigeria not to give five vital pieces of information on their debit cards, the information include; the 16-digit number, three-digit number at the back, card name, expiry date and the card PIN.
According to Nigeria Electronic Fraud Forum (NeFF), between January and August, 2023, Nigeria has lost N9.5 billion to defraud, so Nigerians need to be careful.