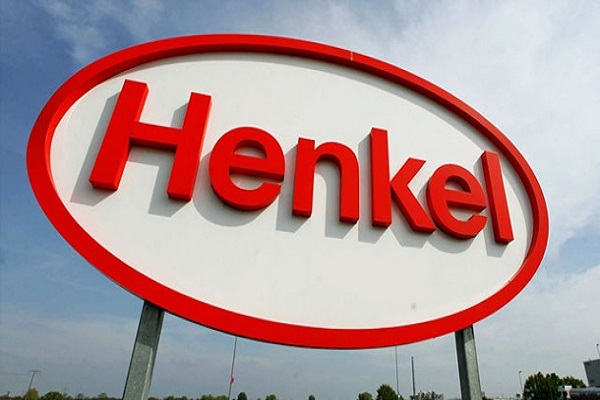 Since its entry into Nigeria's fast-moving consumer goods (FMCG) market in 2016, Henkel Nigeria, part of global consumer goods company Henkel, headquartered in Germany, has become a name synonymous with quality, compliance, and sustainability.
Managing Director, Henkel Nigeria, Rajat Kapur, said this legacy has been instrumental in guiding the company's journey towards becoming a global leader, guided by a legacy of excellence and a commitment to innovation.
Kapur made this known during the Henkel Day celebration in Lagos, recently, to mark Henkel's 147 years global legacy of innovation, excellence, and sustainability.
Founded in 1876 in Germany, Henkel, today, boasts a vast workforce of more than 50,000 across 125 nations and offices in 79 countries, including Nigeria, where its laundry detergent brands, WAW and Nittol detergent, are popular in Nigeria's FMCG market.
Kapur said Henkel's legacy has been its compass, steering the company through change, uncertainties, and disruptions.
"Through our goal of creating value for all stakeholders, we are enablers of employee empowerment, regulatory compliance, and environmental stewardship.
"We remain committed to shaping a brighter future for all, not just for ourselves but for generations to come," the CEO stated.
Speaking on the firm's 'Diversity, Equity, and Inclusion' agenda, Rajat said, "Henkel was one of the first German DAX companies to establish a dedicated global diversity team. Today, diversity, equity and inclusion are deeply anchored in the company's strategy and corporate culture.
Kapur said one of the things that really worked for the company in Nigeria since it established the purposeful growth agenda in 2020 was the fact that "We had since fully ingrained it as part of work culture and transited to a more open transparent culture in our transformation journey."
The Henkel Nigeria boss also highlighted the significance of cultural transformation in promoting understanding among employees, fostering stronger relationships, teamwork, and collaboration among team members, ultimately enhancing productivity and innovation within the organisation.
Also speaking, Head, Public Affairs, Governance (PAG) and Transformation, Henkel Nigeria, Chidera Akwuba, emphasized Henkel's resilience and commitment to organisational cultural values to drive sustainable impact.
In her words: "As we celebrate beyond now, let us remember that our legacy is not just a record of our past achievements but a promise of what we can achieve in the future. Together, we will continue to innovate, lead, and make a positive impact on the world.
"Our global journey of 147 years is a testament to our resilience, adaptability, and unwavering commitment to our values. We embrace diversity and inclusivity as part of our ways to drive our purposeful growth agenda through cultural transformation.
According to Chidera, "A diverse workforce can bring fresh perspectives and ideas that contribute to a more innovative and adaptable culture."
The Henkel corporate brand has also consistently demonstrated its commitment to empowering Nigerian youth and contributing to the socio-economic transformation of its host communities.
For instance, through its Peer-to-Peer (P2P) entrepreneurship initiative, over 250 unemployed Nigerian youths have been empowered and transformed into thriving entrepreneurs.
Also, through its 'Researchers' World Initiative' the company said it has positively impacted over 1000 children and students since 2021 till date.
Henkel holds leading market positions worldwide in the industrial and consumer businesses. Its Adhesive Technologies business unit is a global leader in the market for adhesives, sealants, and functional coatings.
With Consumer Brands, the company holds leading positions especially in hair care and laundry & home care in many markets and categories around the world.
The company's three strongest brands are Loctite, Persil and Schwarzkopf. And in fiscal year 2022, Henkel reported sales of more than 22 billion euros and adjusted operating profit of around 2.3 billion euros.